MS90
SPI Pharma offers this unique spray-dried magnesium hydroxide and starch product that provides the product with excellent flow, high compressibility, and creates a smooth mouth feel.
MS90 is a spray-dried magnesium hydroxide with starch. It is directly compressible for use in antacid and laxative tablets or as a buffering agent in pharmaceutical formulations. It combines well with our CS90 DC calcium carbonate product for a calcium/magnesium-based antacid tablet. Unlike many other described DC magnesium hydroxides, it is directly compressible on its own without the need for additional binders. The unique spray-dried particle provides the product with excellent flow, high compressibility, and creates a smooth mouth feel.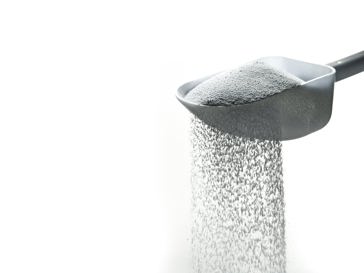 Consisting of a minimum of 90% magnesium hydroxide and manufactured under cGMP conditions, it is of the consistent quality required for pharmaceutical or nutraceutical use. MS90 magnesium hydroxide allows the formulator to make tablets by direct compression so that the cumbersome and costly wet granulation process can be avoided.


Product Name

Ingredients

Tapped Density

Particle Size Distribution

% Moisture @ 105°C

MS90

95% Magnesium Hydroxide 5% Starch

0.65-0.85 g/mL

> 500µm 5% max

< 250µm 60% max

< 65µm 30% max

< 3


The spray-dried particle makes MS90 highly compressible, which allows the formulator to reduce the amount of other binders in the formula—making room for additional actives and/or simply making a smaller tablet. This high compressibility also makes MS90 suitable for both chewable and conventional swallow tablets.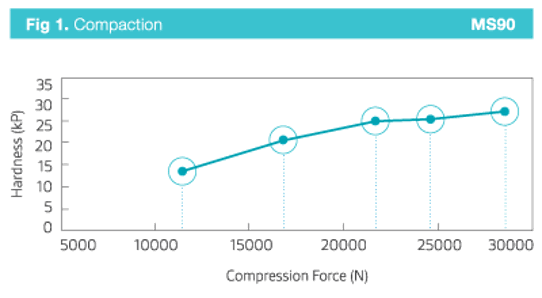 Applications
Pharmaceutical

Direct Compression for Swallow or Chewable Tablets
Low ejection forces to save wear on tooling and tablet press

Low friability

High compressibility—makes thinner swallow tablets
Buffering Agent
pH of 10 makes an ideal buffer to be used with APIs in a tablet or capsule formulation to prevent active from acid degradation

May be used in antacid formulations
Nutraceutical
5% starch content is from non-GMO corn source

Can be used alone as a vitamin or nutritional supplement
Using MS90 allows the formulator to make strong vitamin and mineral supplements or antacid tablets. MS90 provides a high magnesium load for antacid activity (acid neutralization). Customized products are available upon request.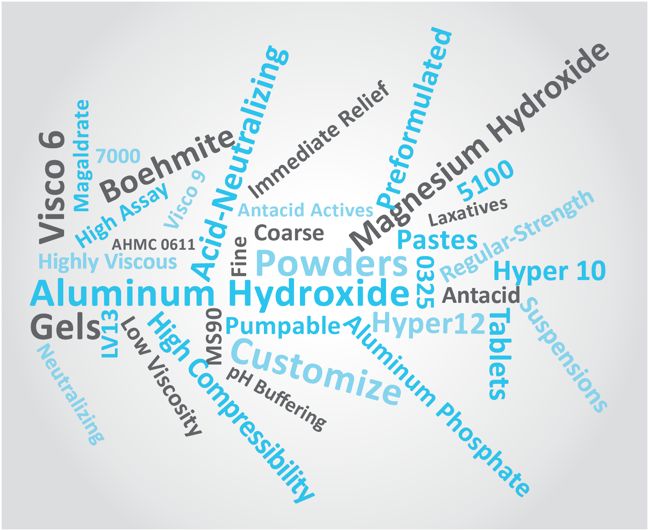 Related Applications
Related Resources
Do you have a question about a product?
Please contact us to talk with one of our technical experts. Are you ready to try this product?