Vitasmooth®
Vitasmooth® is a highly compactable and organoleptically pleasing formulation of calcium carbonate specifically designed for incorporation into nutritional supplements. Vitasmooth is ideal for the formulation of both calcium and calcium and vitamin supplements manufactured by direct compression.
Product Name

Ingredients

PSD

Vitasmooth

Calcium Carbonate, Dextrose, Sucrose, MCC, Maltodextrin

60 mesh - NLT 25% retained
200 mesh - NMT 10%
Vitasmooth is readily compactable and can be used in DC tableting without adding binders. It is the perfect match for consumers who want an improved experience. 
Vitasmooth provides multiple benefits including:
Easy to Use
Cost Effective
Increased Productivity
No Need for Wet Granulation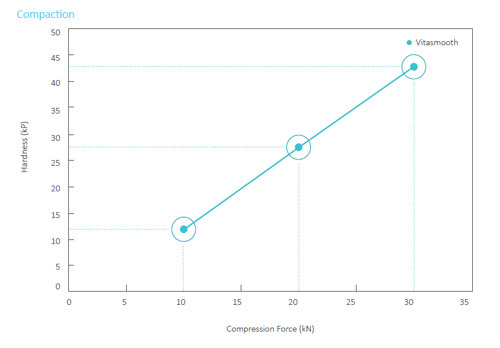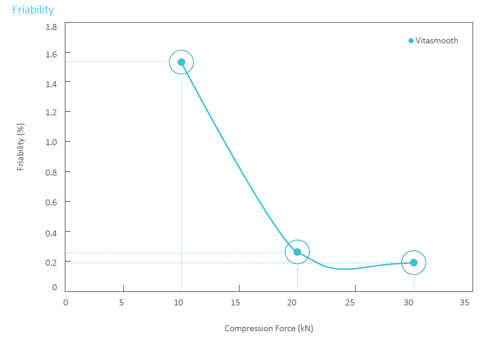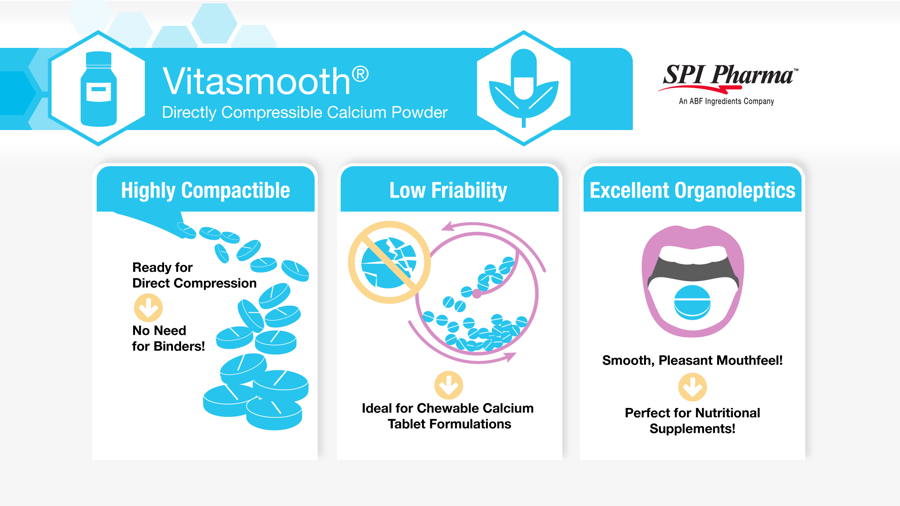 Question about this product?
Please contact us to talk with one of our technical experts. Ready to try this product?