Advantose® 100
Advantose® 100 is a spray-dried maltose powder that provides excellent flow, solubility, and tableting properties for oral dosage formulations.  Maltose is well known for its safety and mouthfeel qualities, especially in chewable tablets and lozenges. 
Key Benefits Include:
Hygroscopicity
Advantose 100 has very low hygroscopicity, which makes it suitable for moisture sensitive actives.
Organoleptics
Through our spray drying process we have achieved a product that has compressibility similar to MCC and better solubility than lactose, while maintaining the sweetness and exceptional mouthfeel of maltose. It also has good dilution potential and can be used with low bulk density materials.
Compactibility
It shows minimal lubricant sensitivity and its compactibility is largely unaffected by changing the lubricant mixing time and produces highly stable tablets.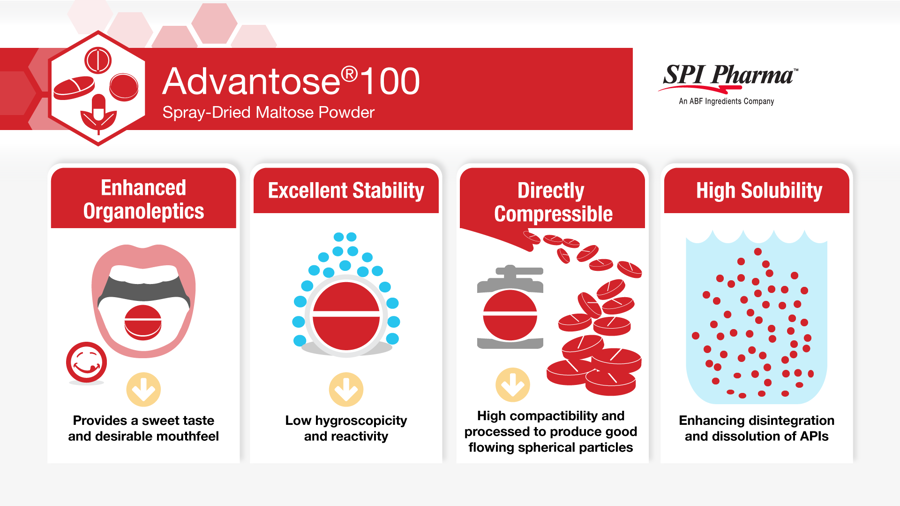 Do you have a question about a product?
Please contact us to talk with one of our technical experts. Are you ready to try this product?