Advantose® FS95
Advantose® FS95 spray-dried fructose is coprocessed with a small quantity of starch, which results in a highly compressible excipient for pharmaceutical, nutraceutical, and chewable vitamin applications.
Key Benefits Include:
Excellent Compressibility
Tablets made with Advantose FS95 have low friability and inherent robustness. This allows complex tablet designs such as those in children's chewable vitamins.
Organoleptics
Because Advantose FS95 is composed of fructose, an extremely sweet compound, it can be used to mask undesirable flavors of components that may be in a tablet formulation. In addition to providing superior sweetness, products made with Advantose FS95 could have a label that states 'this is a natural occurring fruit sugar (fructose)', which is desirable.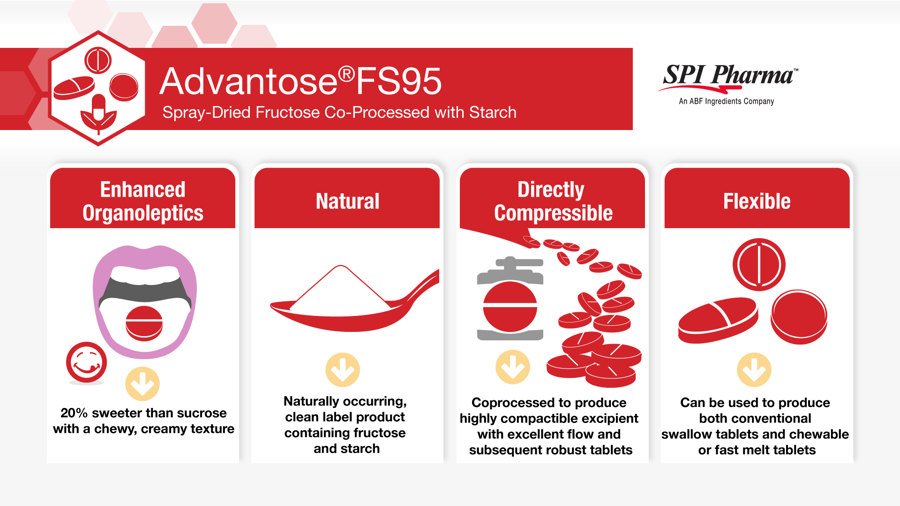 Related Applications
Related Resources
Do you have a question about a product?
Please contact us to talk with one of our technical experts. Are you ready to try this product?