Ingredients for Mineral Supplements
Highly engineered materials and expertise in functional core excipients have made us a valued partner in the formulation of dietary supplements and nutritional products. Our products help you achieve superior organoleptic properties, while producing robust tablets that withstand the stress of packaging and handling.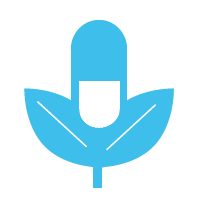 Making a Difference in Your Supplement Formulations
Our value-added calcium and magnesium ingredients help you offer a mineral supplement product that meets the high-quality standards required for an increasingly competitive and demanding consumer market. These directly compressible ingredients flow as smooth as milk, allowing you to make either chewable tablets with excellent mouthfeel or easy-to-swallow tablets.  
Naturally Sourced Minerals
Magnesium is essential to human health and optimum functionality of the human
body. Over the last 50 years, SPI Pharma has established a breadth of experience and
knowledge to produce high quality magnesium products for pharmaceutical and healthcare products.                      
To help you determine which product may best suit your supplement formulation please use the Product Selection Guide. Our global technical team of experts can also help you select the right product to solve your formulation challenge.