Lubripharm® SSF
Lubripharm® Sodium Stearyl Fumarate (SSF) is a tablet lubricant for use in traditional and orally disintegrating tablets, effervescent formulas, or in formulas where the active is incompatible with magnesium stearate. Since it is less hydrophobic than magnesium stearate it provides better stability
Key Benefits Include:                                               
Stability
Tablets made with Lubripharm SSF typically exhibit higher tablet hardness and lower ejection forces compared to magnesium stearate. Formulations with Lubripharm SSF are also less sensitive to lubricant levels and over blending.
Lower Disintegration Times
Due to its less hydrophobic nature Lubripharm retards disintegration to a much lesser extent than magnesium stearate compared to magnesium stearate. 
Use in Effervescent Tablets
Lubripharm is an excellent lubricant for effervescent formulations because it is more hydrophilic and exhibits a lower residue in solution. Lubripharm also has a smaller impact on dissolution.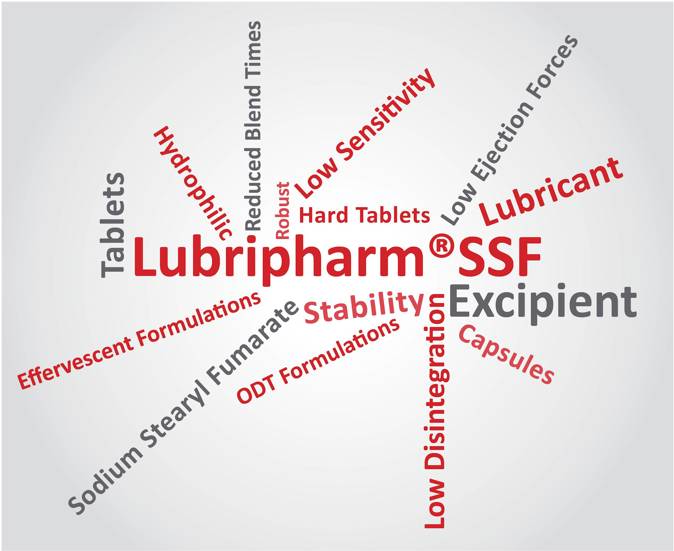 Related Applications
Related Resources
Do you have a question about a product?
Please contact us to talk with one of our technical experts. Are you ready to try this product?