Actimask® Acetaminophen
Actimask® taste-masked acetaminophen is an ideal choice for the formulation of chewable or orally dispersible dosage forms. The aqueous hydrophilic coating delivers an excellent taste barrier. In addition, the uniform hydrogel coating provides a smooth surface that has an excellent mouth feel and is easy to swallow.
Adding Value to Pharmaceutical Products
Actimask Acetaminophen exhibits little or none of the bitter taste associated with the drug, which may be due to minimal drug release in the oral cavity during the first minute of exposure. However, it exceeds USP/EP compendial dissolution requirements and at gastric pH the drug release matches that of uncoated acetaminophen.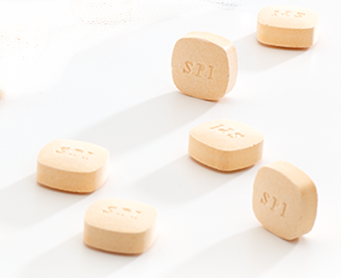 Actimask Acetaminophen is easy to use. It has good flow and is directly compressible making it perfect for direct compression applications. The high assay content also helps to reduce the tablet weight of high dose formulations.








Its hydrophilic coating creates a smooth mouthfeel while providing an excellent taste barrier.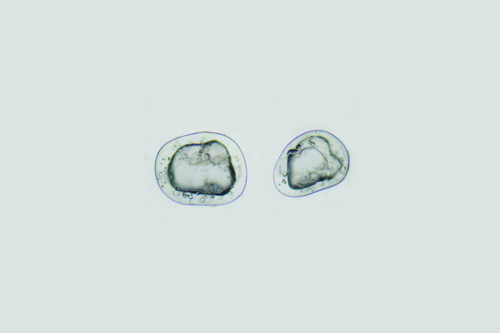 Aqueous Hydrophilic Coating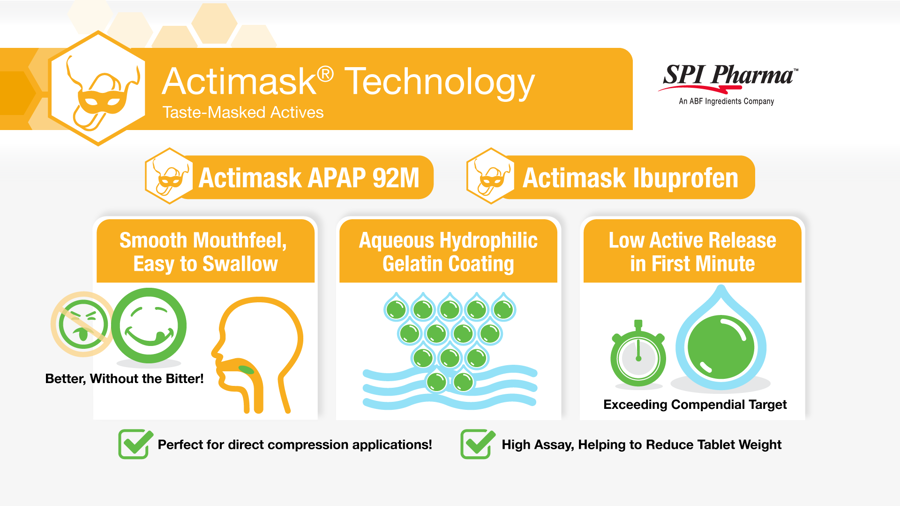 Contact our Experts Today
Learn how SPI Pharma and Q-Vant can enhance access to Saponin based Adjuvants and enhance your vaccine development.  Contact us to discuss your developments with our experts