Sorbitol Special®
SPI Pharma offers a wide range of specialty plasticizers for soft gelatin capsules to help overcome a variety of formulation problems. Sorbitol Special® effectively plasticizes the gelatin shell making it more pliable and robust. These grades also enhance the gloss of the capsule for a premium appearance.
Key Benefits Include:                      
Flexibility
Softgels made with Sorbitol Special have also been proven to withstand the higher pressure of viscous or semi-solid fill preparations without any deformations. By using Sorbitol Special, capsules become more flexible and easier to use while preventing cracks.
Shelf-life
Sorbitol Special plasticizers are the original sorbitol-based softgel plasticizers. Their superior plasticizing effect results in shorter capsule drying time and inhibited blooming. Sorbitol Special's added flexibility extends stability, preventing excess moisture from reaching the capsule and extending its shelf-life.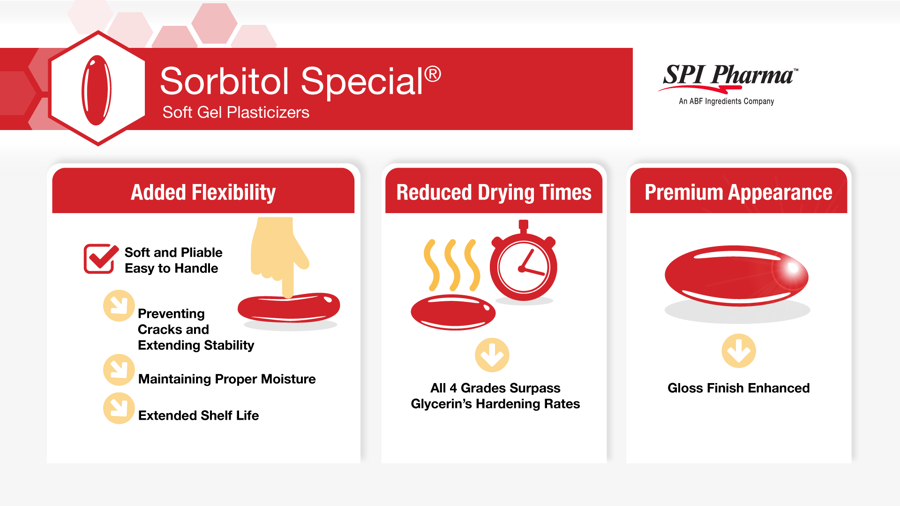 Related Applications
Related Resources
Do you have a question about a product?
Please contact us to talk with one of our technical experts. Are you ready to try this product?