Pharmasperse®
Pharmasperse® oral dispersible powder (ODP) is an innovative platform that is easy to use. It provides a patient friendly, versatile delivery system that minimizes the number of inactive ingredients the formulator needs. These highly portable sachet and stick pack dosage forms offer an attractive alternative to tablet formulations, particularly for populations that may have difficulty taking solid oral dose medications (such as geriatric and pediatric patients).
A Refreshingly Cool Orally Dispersible Powder Platform
The Pharmasperse platform provides a simple, streamlined way for you to take advantage of these benefits for your products with an ODP solution that:
Exhibits low hygroscopicity
Free flowing powder with minimal fill weight variation
Is organoleptically smooth
Provides protection for moisture-sensitive APIs
Has high density and low fines, reducing the risk of a "puffing" effect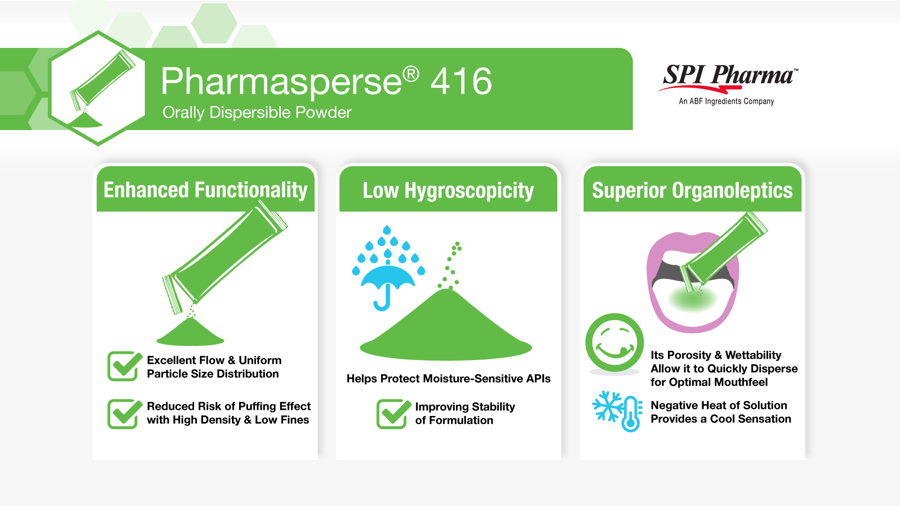 Related Applications
Related Resources
Do you have a question about a product?
Please contact us to talk with one of our technical experts. Are you ready to try this product?